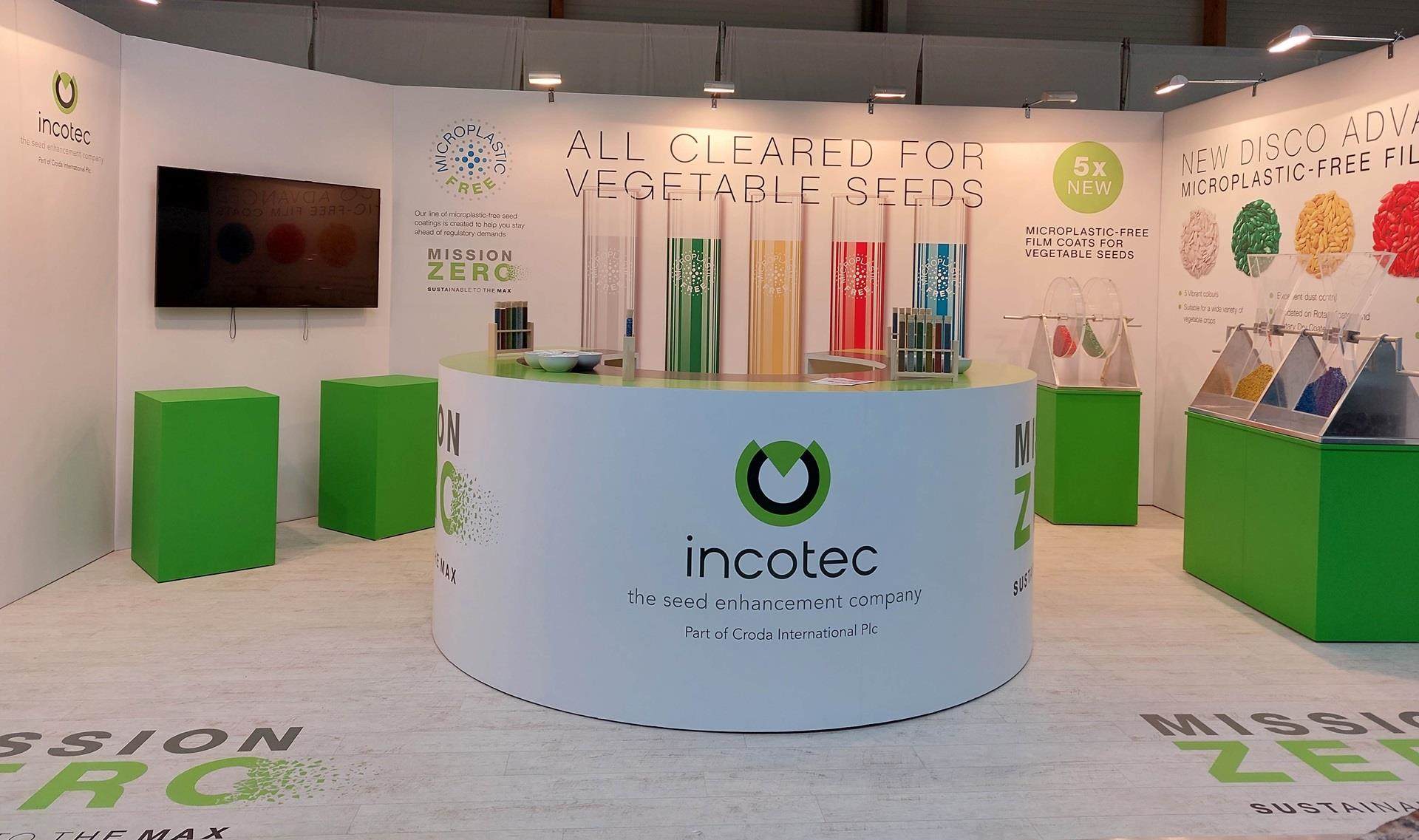 Sustainable seed solutions centre stage at Seed meets Technology

On 28-30 September, for the first time in a long time, Incotec once again made its presence felt at a physical trade fair: Seed meets Technology in Zwaagdijk, the Netherlands. Sustainable solutions took centre stage again: this year the forthcoming launch of the new microplastic-free coating for vegetable seeds.
Sustainable seed treatment
Film coating is a more sustainable way of treating seeds when compared to traditional methods such as crop spraying. It can reduce the required amount of plant protection products by as much as 90%. As part of our strategic direction, 'Mission Zero', we develop alternative products, such as our microplastic-free and organic film coats.
Sustainable seed solutions