The Advanced green film coat is designed for today's high-end application on seeds. These series were designed specifically for rotary coater equipment with integrated drying system, enabling the application of high rates of plant protection products such as insecticides. Also suitable for rotary coater equipment without integrated drying. All Disco Advanced film coats are registered in the Dutch inputs list for organic farming.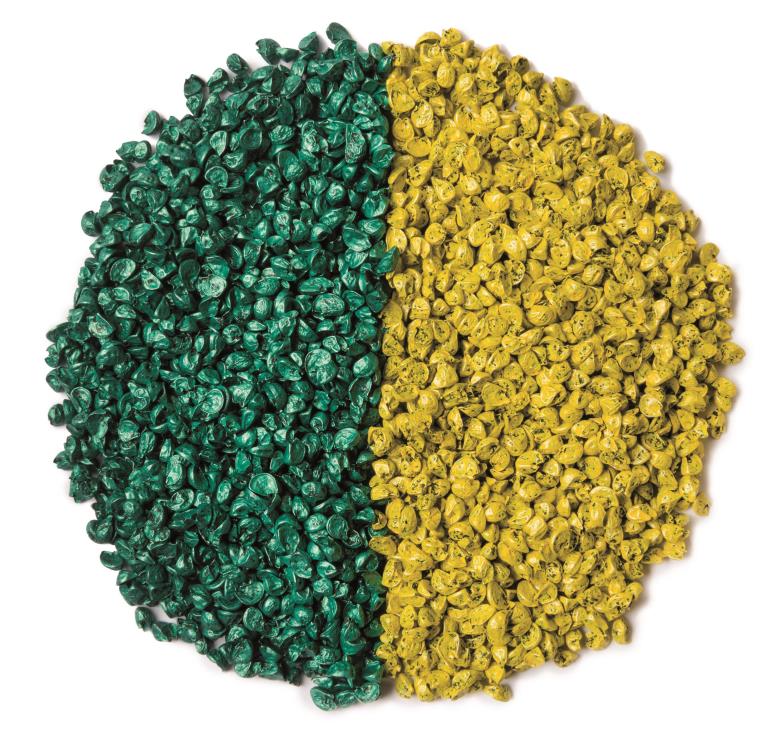 Product details
Features and benefits
Excellent coverage.
Meets dust standards of today and tomorrow.
Perfect carrier for actives.
High quality cosmetics.
May be used in Dutch organic farming.
Regulatory
REACH compliant
Registered in the Dutch inputs list for organic farming
Crop
Asparagus
Beet
Bitter gourd
Bottle Gourd
Brassica
Bunching onion
Capsicum
Carrot
Celery
Chicory
Coriander
Cucumber
Cumin
Eggplant
Endive
Fennel
Hot pepper
Leek
Lettuce
Melon
Muskmelon
Okra
Onion
Parsley
Parsnip
Pepper
Pumpkin
Radish
Rootstock tomato
Solanum torvum
Spinach
Sponge gourd
Squash (C. pepo only)
Sweet pepper
Tobacco
Tomato
Turnip
Watermelon
Winter Squash
Witloof