Seed-applied biologicals and additives
With the agricultural industry moving towards more sustainable production, the demand is increasing for new products with biologicals and other beneficial additives that improve the quality of the plant and protect against yield loss from pathogens and pests. As a seed technology specialist, developing effective and safe ways to apply products that protect and nourish directly to the seed is part of our core business. To meet the shifting demands of the market, we are now applying our experience and knowledge of application techniques and seed physiology to develop these new products. We work independently with suppliers and with other partners to develop a quality seed-application method for their biologicals or additives. If you are looking for a quality application method for your biological or additive, we can work with you to develop one.

What are biologicals and additives?
Different types of additives have different properties. They all provide some benefit to the seed or plant, such as protection from harmful pathogens, growth stimulation or creating the right conditions for young plants to make the most of soil nutrients. Some of these seed applied biologicals and additives are microbials which are living organisms. All these products can be integrated into a coating for direct application to the seed.
New application techniques
These biologicals and additives, which can provide our customers with a more sustainable way of protecting and nourishing crops, require a new set of specialized application and testing methods and complex coating formulations. To be effective, it is vital that the organisms remain alive after application. It must keep the seed safe and never interfere with seed germination and it must not affect the beneficial properties of the coating such as abrasion resistance or dust-off.
Biologicals and additves can provide our customers with a more sustainable way of protecting and nourishing crops.
Living organisms, react in a less predictable way than innate material used in traditional plant protection methods. So, it takes a great deal of expertise to formulate and apply a coating that keeps both seed and microbial safe. We already have a lot of experience in this area, and we are working on new application techniques that achieve maximal performance from the microbials with no negative effect on the seed or its shelf life.
Types of coating
There are three types of seed coating that can be used to incorporate these biologicals and additives: film coatings, encrusting and pelleting. The requirements of the crop determine which coating is most suitable. The components of each coating formulation are carefully selected to ensure seed safety and compatibility with any products incorporated. When the additives in a coating are living micro-organisms, a particular choice of coating may, in some cases, be more effective than others.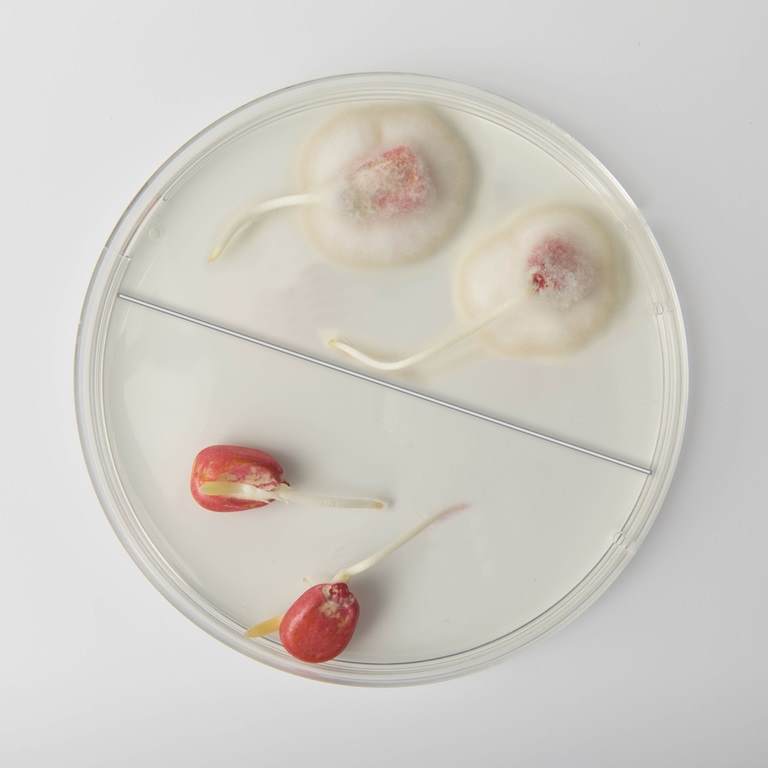 Work with us
We can work with you to develop a quality seed-application method for your biologicals or additives. As seed coating specialists, Incotec works independently with various suppliers of biologicals and additives to develop formulations and application techniques that achieve maximal compatibility and maintain optimal seed shelf life.
Contact us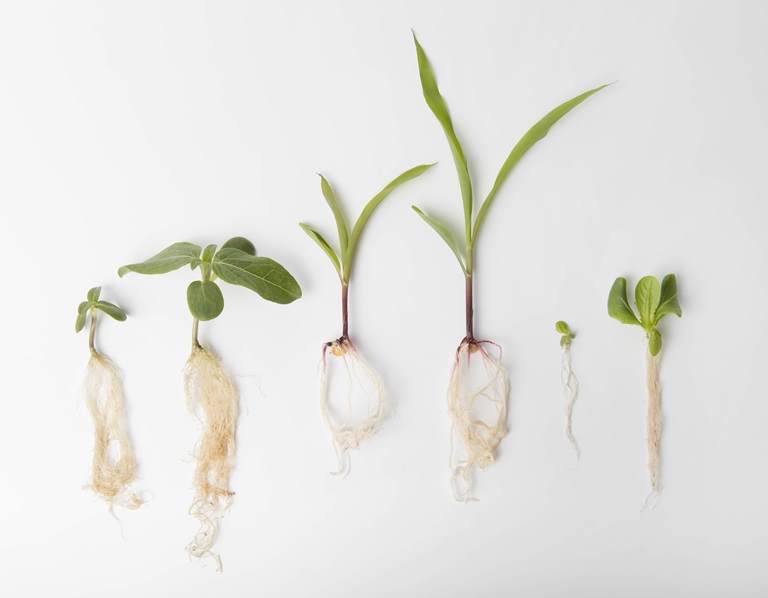 GeniusCoat
To meet increasing demand for sustainable ways of protecting and stimulating crop yield and quality, we are investigating other types of additives. In our GeniusCoat products, the addition of humic and fulvic acid stimulates the plant's water and nutrient uptake. One of these, Disco AG Red L-433, also has added zinc, which is essential for healthy early plant development.
See our GeniusCoat products
Whitepaper: Formulating Biologicals for Agriculture
Turning enemies into allies
Seed Valley Talks
If you were a seed, how would you protect yourself? Carola Peters, Researcher Application of Actives & Biologicals at Incotec, gives insights into how fungi and bacteria help to protect the seed and plant.