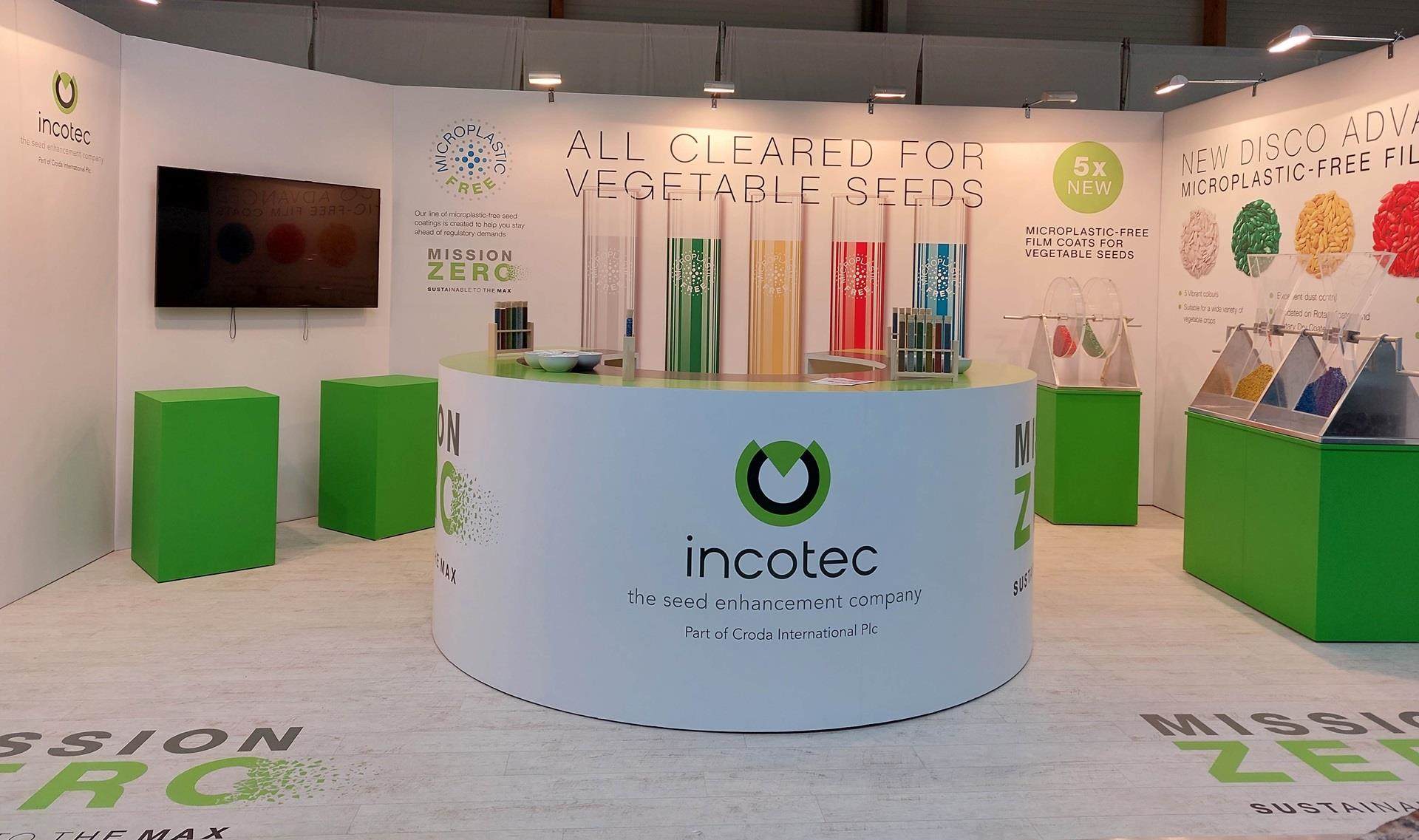 Events
Incotec's sales and technical teams attend various events around the world each year. Contact us to arrange a meeting at any of the events listed below.
Learn more at our upcoming exhibitions and conferences

ISF Golf Tournament 2023 sponsored by Incotec
Join us for a day of fun and relaxation at the esteemed DeZalze Golf Estate just south of Stellenbosch. As long-term sponsor of this event, Incotec looks forward to welcoming you to the golf tournament - the perfect start to the ISF Congress week.

Connect with us at the ISF World Seed Congress 2023
The ISF World Seed Congress is the ideal place to meet and discuss your seed solutions. Make an appointment with our sales and technical team or visit the Incotec stand in the exhibition area.

Seed meets Technology 2023
Visit our booth at Seed meets Technology. Talk with the seed technology experts and learn all about the latest seed enhancement solutions.
View a selection of our past events

Indian Seed Congress 2023
At the 2023 Indian Seed Congress, the sales team from Incotec India will be available providing information and expert advice on seed film coating, priming, encrusting and our analytical services for the Indian agricultural sector. Arshad Amir, Hiren Patel and Pramod Jadhav from Incotec India will be available to discuss a solution for your crop. Come and visit us at booth 6 or pre-book an appointment.

Bangladesh Seed Congress 2023
At stand C01 in Hall 3 of the Bangladesh Seed Congress, Dr Manish Patel, Executive Director, and Arshad Amir, Manager Corporate Sales and Marketing, both of Incotec India, provide information and expert advice on seed film coating for paddy and corn. Incotec's Disco film coats are developed specifically for each crop and the cultivation conditions they are grown in. Visit our booth or pre-book an appointment for more information.
ASTA's 62nd Vegetable & Flower Seed Conference
At this year's ASTA/CSS Seed Expo in Florida, Nathen Deppe, Paul DeCarli, Shawna Castro, and Gerard Denny will be in attendance to discuss seed enhancement solutions for your crops. We are happy to set up a time to meet and discuss our offerings that will fit your seed treatment needs. Contact us to book your appointment.