Incotec and Croda publish recommendations for seed industry on transition to microplastic-free treatments
Incotec and Croda Crop Care, supplier of aids and adjuvants for agrochemical applications, recently published a whitepaper on the legislation restricting the use of microplastics in seed treatment and what this means for the seed industry. The whitepaper provides in-depth information on the restrictions as well as recommendations for seed companies and seed treatment developers.
Whitepaper: A microplastic-free future for seed treatments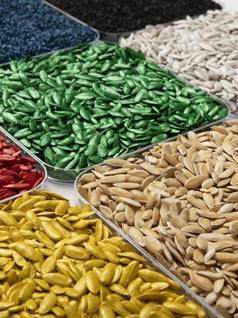 Microplastics legislation challenges entire seed sector
Marta Dobrowolska-Haywood, Incotec's R&D Manager: "Incotec and Croda have been following the legislative process closely and we have developed expertise on assessing whether products contain microplastics and on producing new microplastic-free alternatives. But this is a challenge for the whole sector - we see great value in sharing our learnings and we urge the sector to work together to address this challenge".